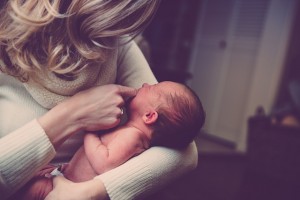 I have some vivid and precious memories from the first few months after my sons were born, despite being in a bit of a daze at the time. It's such a special time, and one of enormous transition: physically there's a lot of healing needs to take place, there are hormonal changes, bonding, learning to breastfeed, and relationships adjust.
And I can't help but feel we don't honour this time as we should. We're pretty good about pregnancy, but once baby arrives, the mum doesn't always get so much attention anymore. And with paediatrician appointments,  endless nappies to change, baby clothes to wash and visitors to see baby, self-care can take a back seat.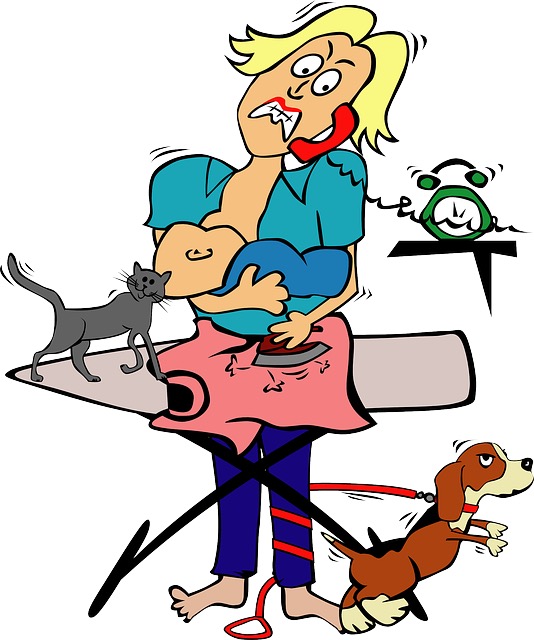 But is this good for our recovery?
In a word: no. Which made me wonder- do other cultures take better care of new mums than we do?
Confinement.
Many countries have confinement practices where the new mum stays at home, with no visitors except close family until the confinement period is over. For Malaysian women this usually lasts for 42 to 44 days, for an Indian mum, it's about 40.
Wouldn't it be wonderful if we could follow a similar practise in the UK, treating the postpartum period as a time to cherish and give mum extra care? Unfortunately it is just not practical for most of us: how many have family members who can tend to us for that long? There is the option of hiring a doula though, who often provide support beyond the birth itself and can advise on self-care and even help with household chores, or postnatal support from someone like Karen at Parents & Co, who can provide overnight care too.
No washing your hair!
This is a Chinese one, and linked to an overall practise of staying warm, because loss of blood and energy is thought to make mum 'cold': in Vietnam they practise nam lua ('mother-roasting) where a fire keeps the mother warm for a month.
Other warming practises include bathing in warm, herb infused water- I don't think any of us want cold baths or showers, so this one is pretty easy to follow!
Is this a valid concern though? Apparently so! One study found people who dipped their feet in icy water for 20 minutes were more likely to develop a cold than those who didn't.
Given that new mums often experience increased sweating (getting rid of the extra water retained during pregnancy) these warming traditions do seem like a good idea!
No TV or reading!
Ok, I would have struggled with this one. I get the reasoning- strain on the eyes and potentially tiring- but I'm not sure I could stay in the house for that long without books. Unless I ran up a MAHOOSIVE bill at audible.com. Is it acceptable to ask for itunes vouchers instead of baby clothes as a gift?
Other activities considered to be stressful and avoided include shouting, crying, and too much conversation. I may have struggled with the crying (hormones!), however talking to fewer people may have helped…
No housework
Awesome. Also, no bending at the waist to prevent back injuries. In India new mums are sometimes helped by a dia (or even a maid) who will help with cooking, laundry, and bathing the baby.
In some cases, where the birth has been particularly difficult and there may be problems such as a prolapse, this is great advice. In others, it may feel impractical: bending over baby to play, for example.
Also, whilst I'm all for rest, some exercise, such as gentle walking, can be really beneficial in encouraging the core to repair. It will increase circulation which will increase the nutrients being delivered to mums muscles, aiding her at a cellular level.
However, there's something else that aids circulation…
Massage.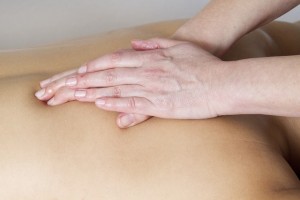 Also awesome. In India the dia will do this too (maybe even daily), or in Malaysia a bidan massages the abdomen. Pregnancy and the strains of a new baby can leave mum with tight areas, and  a tight spot pulling you out of alignment can affect posture, and therefore abdominal healing (diastasis recti).
Release work doesn't have to be done with massage, I give clients techniques they can use at home for this, but massage would be my method of choice!
Abdominal binding.
Many cultures practise some form of belly wrapping to aid with healing the core. In Malaysia they use a special postnatal corset (bengkung), and India a long cloth to bind it. They can give extra support to weakened abdominal muscles, reduce postnatal swelling, and encourage them to close back together.
In the UK Physiotherapists can recommend abdominal support for women who are having trouble healing. But whereas across the pond in France new mums see a Women's Health Physio as standard, subsidised by the government, here you have to be referred by your GP if, or search for a private one. The difference this would make to recovery, and incidences of pelvic floor disorders such as incontinence and prolapse, is immense.
Diet: warming ginger, good; windy onion, bad.
The keeping warm theme continues here, as in many countries (including China, India and Malaysia) some foods, such as ginger, are believed to promote better blood circulation and strengthen the joints, while other cooling foods are avoided. Cucumber, cabbage, young coconut and pineapple fall into this catagory, the 'cooling' elements thought to cause rheumatism, arthritis and weak joints in a mother.
I'm not at all convinced by this, and would have recommended pineapple myself, as the enzyme bromelain in it is thought to aid digestion! However other advise I came across, such avoiding 'windy' foods like as onions and jackfruit, seems pretty wise! And bone broth/ soup is a staple of the postpartum diet in many cultures, which is great for recovery.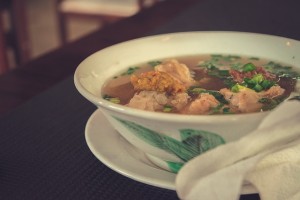 Not all these practises are followed rigidly; even for the confinement, some mums will end early if they feel they need to. I don't think I would: the prospect of a month of massage and having my meals cooked is almost enough to make me want another baby!
If you're struggling with your diastasis recti find out about my postnatal personal training packages here.
References
http://www.hyphenmagazine.com/magazine/issue-23-bittersweet/motherhood-rooted
http://www.babycenter.com.my/a1021145/confinement-practices-an-overview
http://www.babycenter.com.my/a1042118/indian-confinement-practices#ixzz3ZlkB5GUy
http://www.babycenter.com/0_postpartum-sweating_11720.bc
https://vanessabarker.com/wp-content/uploads/2016/02/baby-821625_640.jpg
427
640
Vanessa
https://vanessabarker.com/wp-content/uploads/2015/11/logo.00.jpg
Vanessa
2016-02-05 21:09:59
2017-09-14 19:53:35
No Housework And Regular Massage: Postnatal Traditions From Around The World.